Mandy Petkovich, Reporter
June 4, 2019
On Wednesday, May 29, the varsity girls' soccer team faced rival Bedford High School for the third time this season, ending with a near miss for MHS. The final score was...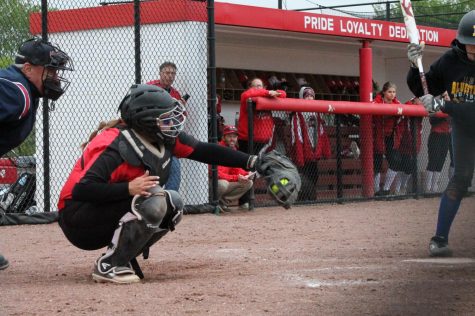 Varsity softball defeats Ida High School
May 28, 2019
On May 20, the varsity girls' softball team faced Ida High School in a double header and won both games. It was also senior...
Girls varsity soccer ties with Bedford on senior night
May 22, 2019
MHS girls' soccer ended in a draw 1-1 against rival Bedford. The night, which was also Senior Night, was filled with good...
September 18, 2019
 Staff editorials are the personal opinions of Lotus Leaf members. They do not reflect the views of the administration or student body. Unsigned articles are the opinions...
June 11, 2019
Laws regarding abortion have been changing rapidly over the past year. The debate over abortion access seems to be the most...
Attempt at attendance policy frustrates students
June 4, 2019
Attendance is a consistent, overwhelming threat in a student's day-to-day life with the new attendance policy. This year,...
Sports attire frustrates many students
May 31, 2019
As the snow clouds roll away and the sun comes out to play, so do those warm weather athletes who are ready to run in the...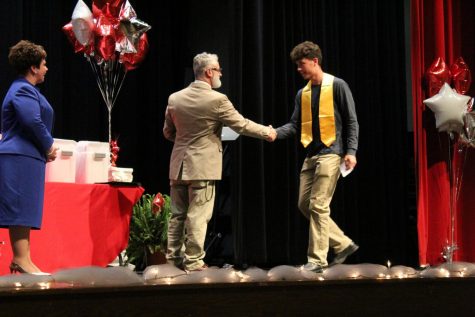 Jessica LaRoy, Editor
May 30, 2019
Over the past four years, the class of 2019 has learned, grown up, and persevered through their high school experiences. They have stayed up countless nights and dedicated immense amounts of time to achieve success. With the school year coming to an end,...
Senior plans expand beyond Michigan
May 30, 2019
Choosing the right college may just be one of the most stressful decisions of a teen's senior year, and it can be even...
May 29, 2019
Many beloved shows are coming to a close during 2019. "Big Bang Theory", "Game of Thrones", "Orange is the New...
Breaking the stigma during Mental Heath Awareness Month
May 10, 2019

Loading ...