Mandy Petkovich, Reporter
May 22, 2019
MHS girls' soccer ended in a draw 1-1 against rival Bedford. The night, which was also Senior Night, was filled with good memories, sending the seniors off with a bang. Senior...
Seniors reflect on last year of sport
May 14, 2019
Sports are the highlight of many students high school life experience. This year, MHS has many seniors who are competing...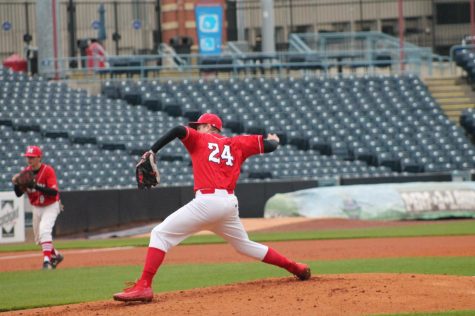 Varsity baseball wins against Jefferson at Fifth Third Field
May 8, 2019
MHS varsity baseball team crushed Jefferson High School 13-3 on Friday, April 25, at Fifth Third Field in Toledo. The teams...
Chancey Boyce, Reporter
May 22, 2019
The world is going through a major change right now, and most people don't even realize that it is happening. The change that is occurring will have lasting effects on our...
Learning new languages opens minds
May 17, 2019
With around 6,500 known languages spoken in the world today, 54 percent of people in Europe know more than one language fluently....
Telehealth has potential fallbacks
March 29, 2019
The state of Michigan Enhancement Program granted Monroe Public Schools over $100,000 to provide funding for public school...
Michigan State deserves higher seed in NCAA tournament
March 29, 2019
Congratulations Michigan State, you just won the Big Ten Tournament! You are rewarded by being in Duke's region and falling...