Peyton Renwick, Reporter
May 11, 2022
The Detroit Lions football team has been struggling the past few seasons, and they had a lot to make up for. Their last playoff appearance was back in 2016, and they are constantly battling just to get...
Peyton Renwick, Reporter
May 10, 2022
On Apr. 28 through Apr. 30, the 2022 National Football League draft took place in Los Angeles. This draft brought needed help to the Detroit Lions, and it may lead them to a great season. Fans cannot help...
2022 NFL Draft keeps fans guessing
April 1, 2022
"Guns don't kill people, people kill people." The phrase is seen on t-shirts, bumper stickers, hats, and more places in everyday life. But, guns do kill people. Guns...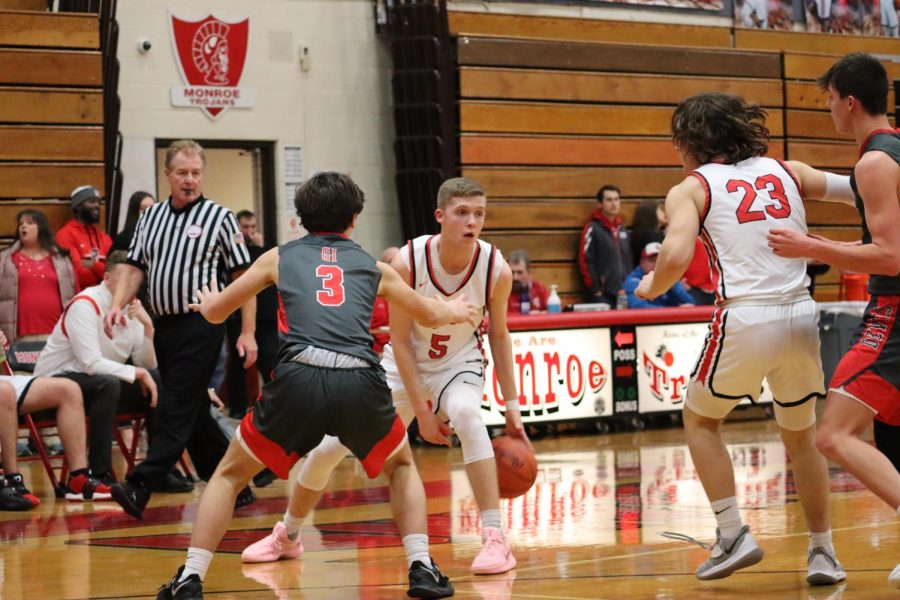 Natalie Kelley, Reporter
June 9, 2022
Bacteria causing destruction to Lake Erie is not a new phenomenon. However, every year algae blooms creep into the lake and cause disruption to human and water life.  Algae itself is not usually harmful, but within the algae, there is a bacteria called...
Caroline Wozniak, Reporter
June 9, 2022
Assistant principal Jen Furkas recently announced that she took a job as principal at Riverview High School and will be leaving MHS. The switch in jobs comes after three years at MHS, with her last day at Monroe being June 30.  One of the things Furkas...
MHS student wins 'Breaking Traditions Merit Award'
May 20, 2022
Lexi Schade, a junior at Monroe High School has won the Breaking Traditions Merit Award. The award is meant to recognize...
OPINION: The best and worst of fashion at the 2022 Met Gala
May 5, 2022
On the first Monday in May, the annual Met Gala was held at the Metropolitan Museum of Art in New York City. The theme for...
Must-watch list offers entertainment for spring break
April 1, 2022
If you don't have plans for spring break, catch up on the latest and greatest entertainment inside and outside the theater.  "MoonKnight" "MoonKnight,"...

Loading ...