Mandy Petkovich, Reporter
June 4, 2019
On Wednesday, May 29, the varsity girls' soccer team faced rival Bedford High School for the third time this season, ending with a near miss for MHS. The final score was...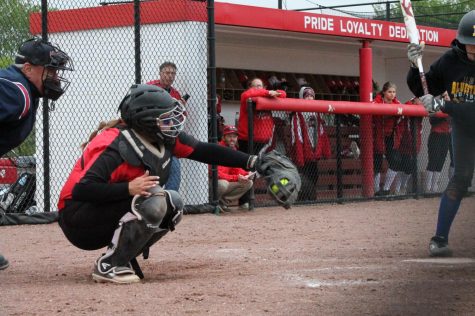 Varsity softball defeats Ida High School
May 28, 2019
On May 20, the varsity girls' softball team faced Ida High School in a double header and won both games. It was also senior...
Girls varsity soccer ties with Bedford on senior night
May 22, 2019
MHS girls' soccer ended in a draw 1-1 against rival Bedford. The night, which was also Senior Night, was filled with good...
June 11, 2019
Laws regarding abortion have been changing rapidly over the past year. The debate over abortion access seems to be the most controversial of all political debates. While some...
Attempt at attendance policy frustrates students
June 4, 2019
Attendance is a consistent, overwhelming threat in a student's day-to-day life with the new attendance policy. This year,...
Sports attire frustrates many students
May 31, 2019
As the snow clouds roll away and the sun comes out to play, so do those warm weather athletes who are ready to run in the...
Decorated graduation caps allow expression
May 31, 2019
When a senior's name is called at graduation, they have a short moment to walk across that stage and then it's all over....
'Avengers: Endgame' exceeds expectations
May 6, 2019
"Avengers: Endgame" was, arguably, the most highly anticipated movie of the year, and the numbers support it. Released...
May 2, 2019
Recently, Monroe County has had a confirmed case of measles. An unvaccinated child traveled out of the United States and...
Senior year comes with big decisions
April 30, 2019
The Annual Decision Day Ceremony is being held today, May 1, in the MHS auditorium. Decision Day is a monumental occasion...