Coronavirus live updates: schools, events affected by Michigan COVID-19 cases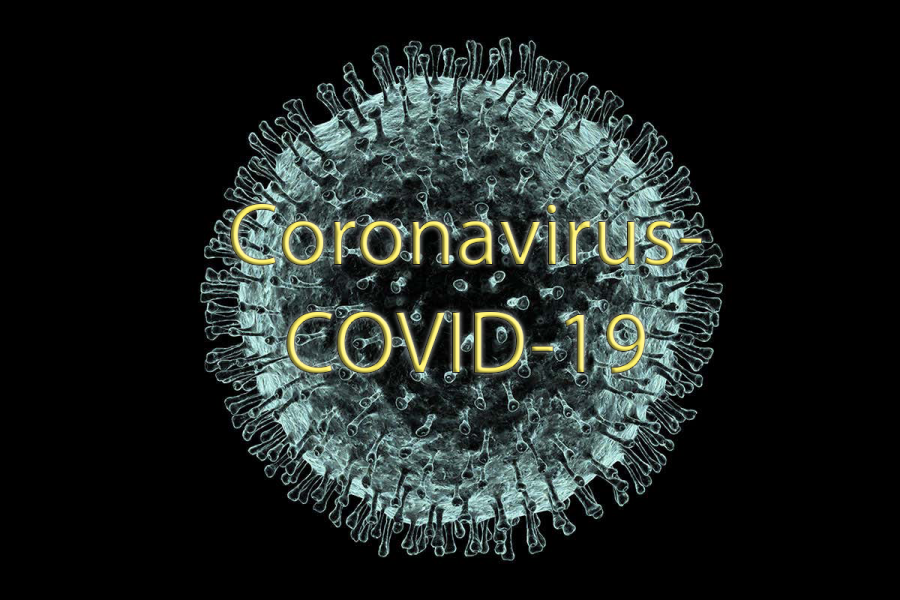 The entire world is talking about one thing, the Coronavirus (COVID-19). But what do we really know about it? The virus first was brought to light in the media in China in December 2019. As of March 12 the Centers for Disease Control and Prevention have stated the virus has spread to over 95 countries. As of March 15, there are more than 156,00 confirmed cases with over 5,000 deaths globally. The U.S. currently has around 3,000 confirmed cases and 57 deaths. 
Many people are comparing COVID-19 to the seasonal flu, but the flu has been proved to be far less concerning overall. WHO Director-General Dr Tedros Adhanom Ghebreyesus stated:"Globally, about 3.4% of reported COVID-19 cases have died. By comparison, seasonal flu generally kills far fewer than 1% of those infected."
President Donald Trump declared a national emergency on March 13. This allows the White House to mobilize the Federal Emergency Management Agency. Trump stated this will help provide national aid and money to states and territories. "The action I am taking will open up access to up to $50 billion…and a large amount of money for states, territories and localities," (Fox News).
UPDATE: 3/14 4:12 p.m. Ohio Governor Mike DeWine just announced starting at 9 p.m. tonight Ohio will close all restaurants and bars. Carry-out and delivery is encouraged (Cleveland.com). Illinois Governor JB Pritzker just announced that all bars and restaurants will be closed to dine-in customers until March 30.
SCHOOLS:
UPDATE: 3/15 11:40 a.m. Monroe Public Schools announced that they will be distributing breakfast and lunches Monday-Friday from 10 a.m. to 12 p.m. while school is not in session. Any child, or adult representing a child is able to to pick up meals. Visit the Monroe Public Schools Facebook page for delivery times and locations. There will also be an additional walk-up food pick-up location at Monroe Middle School.
3/13 8:40 a.m. Michigan Governor Gretchen Whitmer announced late Thursday night that all K-12 schools will close March 16 to April 5 (ABC12.com). Whitmer said this is a necessary closure, "This is a necessary step to protect our kids, our families and our overall public health," Whitmer said. She is working with the Michigan government to provide needed assistance to make sure children who rely on school meals will be adequately fed during the three-week shutdown.
Monroe Public Schools has not yet released information regarding whether or not spring break will continue as scheduled.
3/12 7:20 p.m. The Monroe County Superintendents have released a statement regarding COVID-19 and it's effect on schools. The statement states all field trips, school-sponsored travel, assemblies, performances, large-group gatherings, community meetings/education programs, and tours of schools have been suspended until further notice. All spring athletics will continue with guidance by the MHSAA. Also, visitors and volunteer access at schools will be limited.
The Governor of Ohio Mike DeWine ordered all Ohio schools to be closed for three weeks starting on Monday, March 12 (WTOL 11).
Several events at MHS have been cancelled. Including choir concerts, The Drama Clubs Play, BPA State Conference, the state swim meet, and Interacts "Camp Out". All events at the Monroe County Community College with 100 or more people have been canceled through April 30.
MICHIGAN: 
UPDATE: 3/16 11:30 a.m. Governor Whitmer announced this morning that she has signed executive order 2020-9, effective March 16 at three p.m. The following public places will be closed: restaurants, cafes, coffee shops, bars/taverns/brewpubs, clubs, movie theaters, indoor and outdoor performance venues, gymnasiums, fitness/recreation centers, spas, casinos, and exercise studios (Fox2detroit.com). Restaurants and bars are still permitted to prepare food for carry-out, delivery, and curbside orders.
3/15 6:06 p.m. Governor Whitmer announced that Michigan currently has 45 confirmed cases, up 12 from yesterday during her press conference. She also announced all Michigan casinos will be closed temporarily. Whitmer said that all people in Michigan should take COVID-19 seriously and should be aware of the symptoms. She also proposed a bill to the Senate requesting federal funding for the state. Michigan now has a dedicated hotline for the virus. It will be open seven days a week from 8 a.m. to 5 p.m., the number is 1-888-535-6136. Visit https://www.michigan.gov/coronavirus for more information.
On March 10, Governor Gretchen Whitmer announced the state's first two confirmed cases of the coronavirus and declared a state emergency (Lansing State Journal). Universities in Michigan have begun to cancel on-campus classes.
UNIVERSITIES:
Universities are canceling on-campus classes in effort to prevent the spread of the disease. Every public University in Michigan has canceled on-campus classes and transferred over to online classes (MLive.com).  According to Forbes, so far over 54 universities nationwide have shut down on-campus classes. After the state of Ohio declared a state of emergency on March 9, the University of Toledo has canceled all on-campus classes until March 30 and will hold classes online. Michigan State University has canceled all on-campus classes until April 20.  The Ohio State University, Harvard University, UCLA, BGSU, and many others have also transferred to online classes. 
TRAVEL:
UPDATE: 3/12 7:20 p.m. Disneyland and Universal Studios will close both theme parks starting March 14 until April (CNBC).
On March 11, President Trump announced a 30-day travel ban to 26 European countries starting on March 13.
With spring break fastly approaching, many people are concerned about traveling because of the virus. The C.D.C is advising travelers to avoid all level 3 travel counties. These countries include China, Iran, South Korea, and Italy. They are also advising all older people and people containing a medical condition to avoid visiting Japan, which now has a Level 2 travel health notice. Also, if you have plans to aboard a cruise, they recommend canceling those plans due to the large number of people all in close proximity. 
The C.D.C has not issued any travel restrictions in the United States as of March 11. More than 10 states have declared a state of emergency or a public health emergency, including Michigan, Washington, California, and Florida. It is your own decision whether or not to travel to these states. They have advised people to check with their doctors regarding their health before traveling.
 EFFECT ON SPORTS:
UPDATE : 3/12 4:58 p.m. The NCAA has officially canceled the 2020 March Madness tournament (New York Post).
3/12 2:30 p.m. The NHL Commissioner Gary Bettman announced that the NHL will pause the 2019-20 season beginning with tonight's games.
The NCAA announced on March 11, that upcoming championship games, including men's and women's basketball tournaments, will be played with no spectators. This means all March Madness basketball games will be closed to no spectators (MLive.com). The NBA also announced that they will be suspending the 2019-20 season until further notice starting on March 12, after a player on the Utah Jazz tested positive with COVID-19 (NBC News).
SYMPTOMS AND TREATMENT:
The most common symptoms of COVID-19 are fever, tiredness, and dry cough, symptoms that are similar to the common cold or flu. COVID-19 is spread from person to person and there is currently no vaccine available. The best way to prevent obtaining this illness is to avoid contact with those who are infected with COVID-19, wash your hands often, and prevent touching your eyes, mouth, ears, and nose. Also, clean and disinfect frequently touched surfaces such as doorknobs, phones, light switches, etc. 
View the link below to read more on how COVID-19 is effecting MHS.