Monroe's Heather Boone gains national attention after winning 'Humankind Person of the Year' award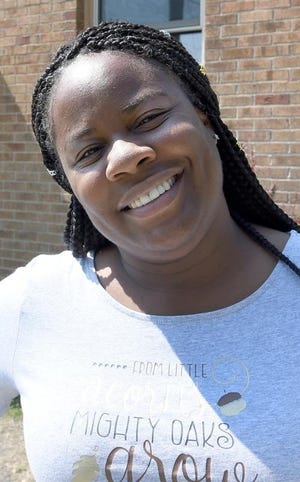 Heather Boone, Pastor of Oaks of Righteousness in Monroe MI, was awarded the Humankind Person of the Year Award by USAToday on Dec. 10, 2021. Boone was chosen over 600 other nominees. In response, Boone was very grateful and endeared.
"It's still very surreal," Boone shared. "I know what I do and why I do it because I know I've been called by God, but just to have the whole country recognize you, that's amazing." 
The name of the establishment holds the meaning as well as the purpose. "Oaks of Righteousness" is mentioned in the Bible in Isaiah 61:3. "They will be called the oaks of righteousness, a planting of the LORD for the display of his splendor." CityGate Church further explains this, "By our lives we demonstrate his righteousness – his power to save and enable a righteous life" and that's what Boone is doing. Boone can very much be referred to as the plant because she spreads the word of the Lord and is helping to grow the community. Boone is very vital to people of Monroe because of her drive to better the community and her act of volunteering as an unpaid pastor. 
So how did this all start? Boone opened Oaks of Righteousness nine years ago, along with the homeless shelter that was added not long after housing up to 500 people. To even attempt opening the shelter they needed money, and a lot of it. Boone and her husband made the decision to put all their money into the shelter, and as a result, they lived in the shelter themselves for two years.
Location-wise, Monroe is not the only community that benefits from the Oaks of Righteousness, which Boone made sure to point out in her interview with USAToday.
"We're like a gateway, kinda between Toledo and Detroit so we can catch people from both ways," Boone stated.
This makes it more convenient for people outside of Monroe to find and get the help they need. Oaks of Righteousness is a great resource offering even more than shelter. There is also a soup kitchen, grocery store, clothes closet, medical center and day care available to the people as well. On top of all of this, future plans are to offer tiny houses, presumably for families and additionally a barber and beauty shop. Overall, the establishment and Boone herself are gifts to the community and a demonstration of what good can be found in the world.