COLUMN: Spring break was a display of irresponsibility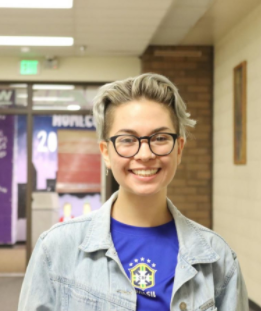 Last week, students experienced their last pause in the 2020-21 school year in a multitude of different ways. While some students chose to keep it safe and stay home like last year, many travelled and treated spring break as a free-for-all. Despite Michigan's rapidly rising COVID cases and deaths, spending the week on a beach in Florida was a higher priority to some students at MHS and across the country. 
This year's spring break was a clear display of irresponsibility and immaturity and gives students that are months away from being grown adults a terrible reputation. Airports, restaurants, beaches, and bars became flooded with people from every corner of the country, aimlessly spreading the virus that has killed over half a million Americans. Students and their parents knew it was a safer decision to stay home rather than travel, but instead decided to prioritize their beach day rather than saving lives. 
Students over the age of 16 became available for their first dose of the Pfizer COVID vaccine on April 6. Any student can register and get an appointment for their first shot within days. Many MHS students spent their spring break registering or already getting their first shot last week. These are students that make responsible decisions in effort to end this tiring pandemic. 
It has been clear since the moment we left school last year that students want to be in a classroom again. Students want to go to homecoming, Winterfest and prom again. Students want to see a graduation, a school play, a choir concert, a football game. Students want to eat lunch with friends in the Commons again, walk each other to class again, and skip their first hour for Tim Hortons again. That's how high school is supposed to be. However, considering our circumstances, students must be ready to make the right decisions in order to be able to safely live out that high school experience. After that, students have to be ready to make the right decisions as adults in the real world.