Whitmer announces new COVID-19 restrictions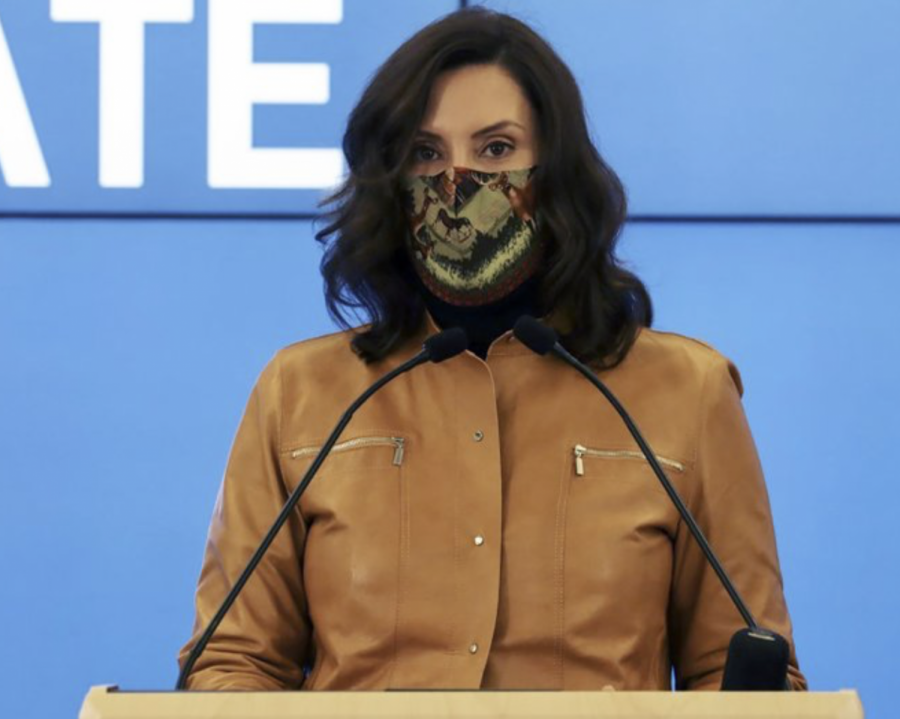 Gov.  Gretchen Whitmer announced Sunday, Nov. 16, that there will be stricter COVID-19 restrictions in the state of Michigan. These restrictions will start Nov. 18 and end on Dec. 8 (clickondetroit.com). 
The new restrictions that we will see take place in the state of Michigan these upcoming three weeks include schools, universities and learning labs going online, stopping any kind of indoor dining, an
y non-professional sports, and other social activities (MLive). The restrictions, however, do not cause all businesses and schools to close: daycares, hair salons, retail, and preschool through eighth grade schools may remain open (Detroit News). 
Whitmer said on Sunday night that this situation has never been more dire and that Michiganders need to take action (Fox Business). 
"We strongly urge everyone to honor these restrictions and continue safety measures like wearing masks, avoiding gatherings, and practicing social distancing and hand hygiene," Wright Lasser III, the CEO of Henry Ford System, said (Detroit News).  
The state reached the highest number of cases since May last week, and with Thanksgiving coming up, Whitmer said Michiganders have a difficult but right choice to make this holiday season. 
Holidays without our family are hard and Governor Whitmer said she knows this, adding, "As hard as it is not seeing them this Thanksgiving, imagine how much harder it would be if you weren't able to see them for a future holiday ever again" (Detroit News). 
Whitmer said she has a lot of trust and faith in the citizens of Michigan to get the people healthy and things back to normal again and stressed that the new restrictions are here for the people of Michigan's help and safety.