MPS staff, students offer fun ways to stay connected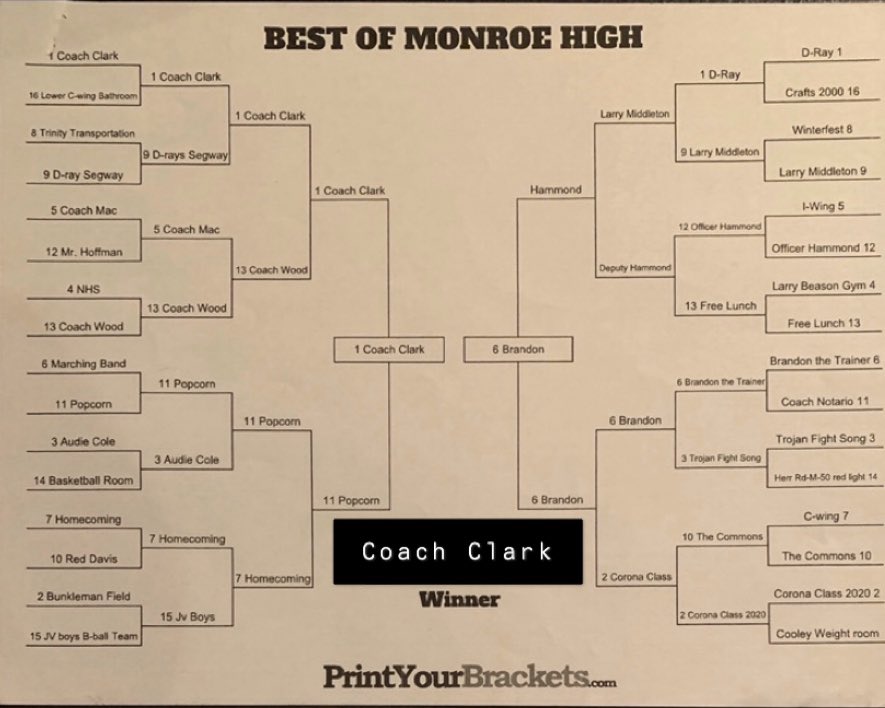 Gabby Anderson, reporter
April 9, 2020
MPS clubs and students have worked hard recently to shed some light on staying positive with the recent news of the school year coming to an end and the quarantine that we are all under. Finding ways to keep our community, students and staff involved with each other while we are all separate is important, and MHS has done that through social media and many other ways as well. 
MPS staff held a "Virtual Spirit Week" March 30-April 3. Some of the theme days included crazy hair day, kindness day, and school pride day. They told everyone to post photos and videos of their participation to show our community resilience. The goal of this spirit week was to spread joy and Monroe pride through such a hard time for so many people. 
Monroe High's PPI/SPLT students put together a "Monroe Bingo," which was a virtual bingo board with activities you could have done at MHS. You cross off the activities you have done and nominate three other people to do the bingo. Some of the squares are "played a sport," "skipped class," and "painted the school rock." MHS said on behalf on PPI/SPLT, "We hope this Bingo game provides a fun way for you to look back on your experiences, and that it highlights some of the things you have done over the years at MHS!"
Another fun way students have tried to spread positivity among their peers are March Madness brackets on Twitter. Freshman Gabe Sweat took to twitter to create a "Best of Monroe High March Madness". Sweat put polls on Twitter for all rounds of the bracket featuring staff, items, and funny moments at MHS. The winner of the bracket turned out to be Coach Clark, but overall this idea seemed to be widely accepted and a funny time by all who participated. 
With people taking to social media during this time, it has shown our community to keep our heads up and have some fun like these people have. Students and staff all over MPS have shown us that our community is strong and will continue to stay connected and stay positive.