Being a 'Lady' in 2020: women today challenge stereotypes of yesterday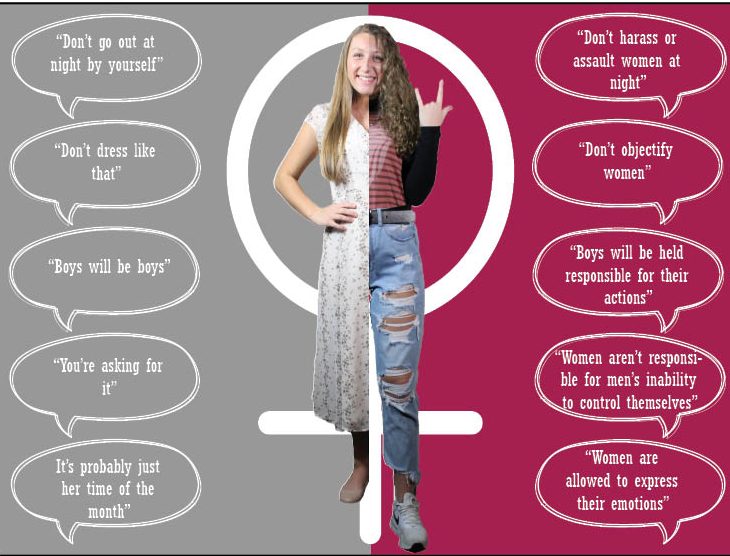 Since 1987, March has been celebrated as Women's History Month, when extraordinary women and their accomplishments throughout American history are honored. From Frida Khalo to Maya Angelou to Elanor Roosevelt, women are trailblazers, changing American society and the world. Whether or not these women have been given recognition, it is important to bring to light the progress that women have made when it comes to how women are perceived in the world. 
Women have always been expected to be "ladylike" in nature and to change themselves if they are not. However, being "ladylike" today is very different from being "ladylike" seventy years ago. The year is 2020, so what does it mean to be "ladylike" in today's constantly changing society? 
To be ladylike is not to be polite and quiet, but rather to be demanding and to be heard. To be ladylike is not to do the laundry and clean the dishes; it is to become the boss, the CEO, and the President. To be ladylike is not only to be a mother. To be ladylike is to have a child if you make that choice, while working full time, going back to work a month after having a baby and still getting paid eighty cents to every man's dollar. To be ladylike is not to calm down or relax, but to speak up, stay angry and say "listen to me when I talk." To be ladylike is to open your own door, make your own income, and smile when something makes you laugh, not when a man tells you to. To be ladylike is to speak your mind and not apologize for it. It is to be taken seriously, to claim your work, and to not be owned by anyone.