COLUMN: Michigan Collegiate Report
Ohio State offense to destroy Michigan in biggest rivalry of sports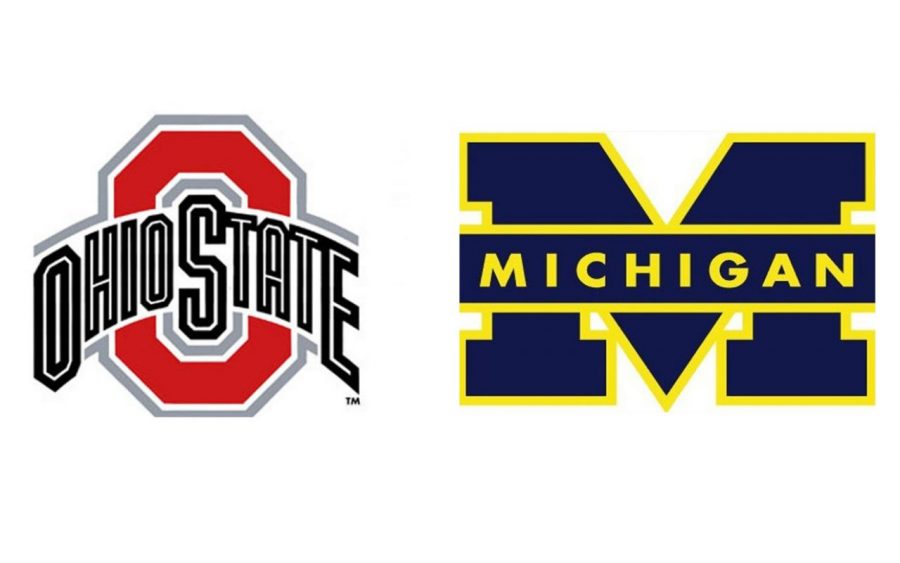 #1 Ohio State(11-0) vs #13 Michigan(9-2)12 p.m. on FOX
The Buckeyes are traveling to Ann Arbor for "The Game."This is arguably the biggest rivalry game in all of sports. Ohio State opens up as an 8.5 point favorite over the Wolverines. Ohio State has been absolutely dominant this year and have won every game this season by double digits. While Michigan has been on a hot streak as of late outscoring its opponents 180-52 since the second half of the Penn State game. Michigan was embarrassed 62-39 in last year's matchup in Columbus, and many people thought they would have won that game. Michigan leads the serious 58-50-6 but the Buckeyes have owned the decade winning 12 out of the last 14. Michigan is looking to beat Michigan for the first time since 2011. 
The key for Michigan to win this game is for Michigan to slow down Ohio State's wide open offense. I said "slow down," not stop because there is no stopping Ohio State's high-powered offense. Ohio State has the number one scoring offense in America. Michigan needs to hold Ohio State under 30 to have a realistic chance of winning. One aspect of Ohio State's high-powered offense is running back JK Dobbins, who has had himself a year, and is a candidate for the Heisman. Dobbins had a huge game last weekend against Penn State. He had 36 carries for 157 yards with two touchdowns. 
Speaking of Heisman candidates, Michigan will have to slow down Chase Young. Chases Young has been absolutely dominant this year breaking the single season sack record with 15.5 sacks, and he still has four potential games left. Last week against Penn State, Young had 5 tackles and 3 sacks against one of the better o-lines in the country. Michigan is going to have to find a way to slow him down. Michigan will need to have the quick-passing game and having Patterson roll out to the opposite side of Young to get the ball as quick and far away from him as you can.
The key for Ohio State to win the game is to limit turnovers. Ohio State had three turnovers against Penn State which caused their lead to disappear. Ohio State is a better team and they should win this game but if they are loose with the football, the Wolverines will take advantage and can win. 
Ohio State is the more talented team and frankly they are the better team. However, after being embarrassed 62-39 last year Michigan will come out with a chip on their shoulder and looking for revenge. Jim Harbaugh is 0-4 against Ohio State and is looking to overcome this barrier of beating the team down south. A Harbaugh victory could end the rumors of him not being the right man for the job and could put him on the list of the select few coaches to beat Ohio State in the past few decades. With that being said, Ohio State has too much talent on both sides of the ball, the game will be close for the first half but Ohio State will pull away.
Ohio State 38-Michigan 21