MHS freshman attends cross country states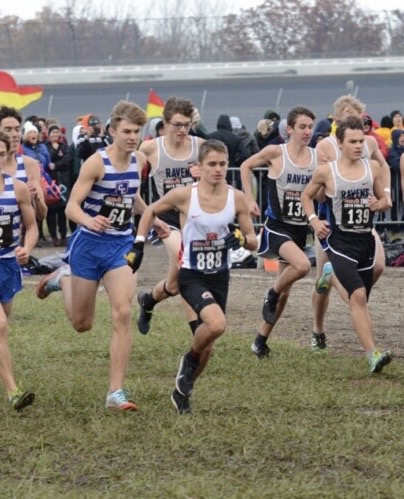 Hang on for a minute...we're trying to find some more stories you might like.
On Nov. 2, MHS freshman Luke Butler ran in the Michigan High School Athletic Association Division 1 state finals for cross country at Michigan International Speedway. According to Coach Justin Heck, this is the first time a freshman has individually qualified for states.
In the state meet, Butler placed 133 overall with a time of 16:55. He was fifth out of all freshmen. Butler placed 12 with a time of 16:37 in the regional meet. Regionals were held on Saturday, Oct. 26, at Lake Erie Metropark.  
Butler said he felt a mixture of emotions towards going into the states meet.
 "I felt pretty good about it," Butler said of his performance at states. "I was a little nervous and I was pretty excited." 
He said he prepared by following advice given to him by Heck. "I kept working hard, and I took coach Heck's knowledge and experience about the course and the best things to do during the race," said Butler. 
Butler has been running and participating in track from a young age.
 "I was in the fourth grade running for Trinity. My coach was Mr. Boldt.  I decided that I wanted to try running and see how it went. Everything from there progressed," said Butler.