Picture perfect locations for Homecoming photos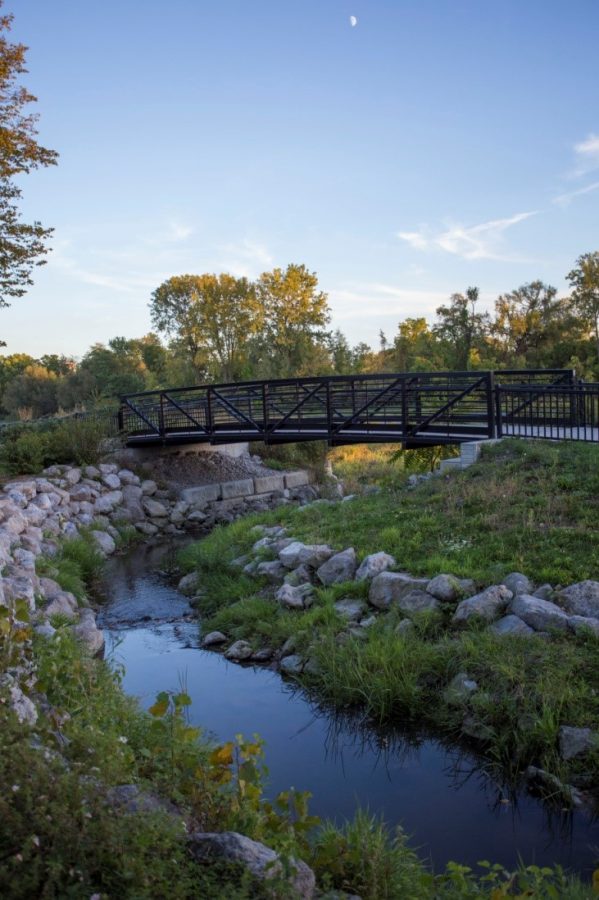 With the dance coming up, our social media feeds will soon be filled up with the annual homecoming pictures. However, finding places in or near Monroe to take these photos isn't always the easiest task to do. In honor of the upcoming dance here are some good locations to take pictures before homecoming.
 Veterans Park
    Veterans park is one of the most popular places to take pre-dance pictures, and it's for good reason. With all the scenery that this park has to offer, you can take pictures all throughout the park. The water and greenery in the background makes for some nice  pictures, but it's the bridge that makes the photos. You can really get some cool shoots while posing with your date or friends on this bridge. This bridge would be the best location if you're planning on taking pictures with a larger group of people. Veterans Park is a popular site, meaning there'll be a crowd, so you may want to plan accordingly. Veterans Park is located on North Custer Road, right alongside the River Raisin. 
River Raisin Territorial Park
    The River Raisin Territorial Park is another great location for a photo shoot. The River Raisin Territorial Park also features some great scenery along with a few of the oldest buildings in Monroe County. Posing alongside one of these rustic-looking buildings will add interest to any homecoming picture. This is a larger area, meaning it would be perfect for a large group photo. The River Raisin Territorial Park is also located on North Custer Road, right next to the River Raisin. Another perk of this location is that it isn't too far away from the school, meaning you won't have to rush through your photoshoot.
 St. Mary's Park
   St. Mary's Park is another good location to take photos before the dance. For starters, there's the beautiful bridge over the river. Taking pictures while on the bridge can result in some great pictures with some of the buildings of downtown Monroe in the background. However, a downside of taking pictures on this bridge is that it may be difficult to take pictures of a large group. St. Mary's Park is on West Elm Street, next to St. Mary's School. This location may be out of the way from the school, meaning you may have to leave a little earlier for your pictures.
    With all of these locations, even in our town of Monroe, you can find some places to take some really good looking pictures for homecoming.