Ruby Tuesdays closes its doors unexpectedly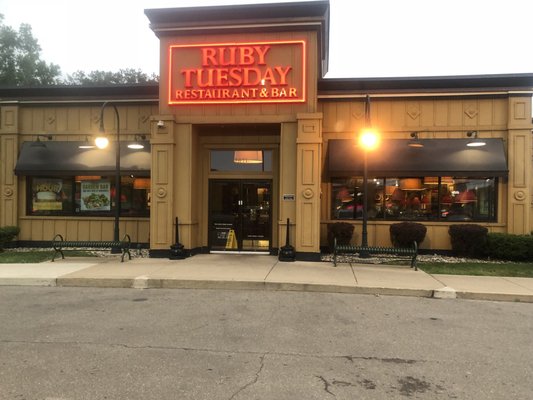 Ethan Russeau, intern
May 10, 2019
Hang on for a minute...we're trying to find some more stories you might like.
The Ruby Tuesday in Monroe has closed on Monday, April 29. Along with the Monroe location closing, 51 other locations have closed around the United States. Employees are frantically searching for a job after losing theirs out of the blue.
Senior and former worker Claire Dushane worked at Ruby Tuesdays said they've known about it and have been trying to avoid closing for a while.
"As my manager said, we've always skating around it and this time we just couldn't avoid it," Dushane said.
Dushane also said she only found out because she tried to take the day off and checked online.
"I logged into my schedules, and it popped up with a message saying this location was closed," she said.
Dushane said if she wouldn't have called she wouldn't have known until she got to work.
"I was not called that morning and if I would not have called I would've found out by a note on the door," she added.
Senior and former worker Nathan Duvall said the restaurant gave the employees money because of the unexpected closing.
"You could either be transferred to another location or get money," Duvall said of the employees' options. "I got $100 and some managers got $160."
Duvall said that along with the employees, even some managers didn't know about the closing.
"The managers walked in and were going to go to work as normal, and there was a sign on the door saying it was closed," Duvall said.
Junior and former worker Shane Espada was one of many to be angry about the surprise closing.
"I wasn't too happy about it because they didn't say a word to us about it even though they've known about it the whole time," Espada said.
Due to the workers losing their jobs so unexpectedly, other restaurants like Applebee's have reached out and offered jobs to the workers.