Scientist captures first image of black hole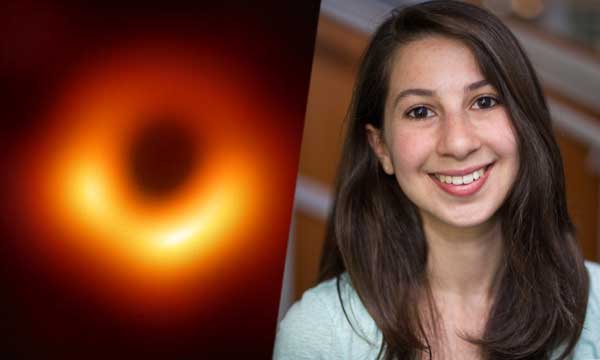 Hang on for a minute...we're trying to find some more stories you might like.
Scientist had one of the biggest breakthroughs on April 10, 2019 when the first black hole was photographed. Specifically 29-year-old scientist Katie Bouman helped develop the technology that was used in order to take the photograph, which proves the existence of black holes. .
Pictures of Bouman spread across social media like wildfire showcasing her contribution to the break through. Before this image, black holes only existed in theory and computer-generated images.
Black holes form when a star has burnt up all of its fuel and energy and starts to explode. Since scientist understand how black holes work, they have been able to make digital computer made images of them prior to help show and teach about what a black hole is.
NASA's website describes a black hole as a star dying or falling in on itself. "Stellar black holes are made when the center of a very big star falls in upon itself, or collapses. When this happens, it causes a supernova. A supernova is an exploding star that blasts part of the star into space" (nasa.gov).
However, one of the images was a close up of the actual opening in the black hole, with nothing visibly surrounding it. People on social media responded with humor and created a social media uproar.
A social media post on Twitter of people mocking the discovery soon became a big deal. Many posts similar to Ammon Miller's twitter post soon took over on the social media platform.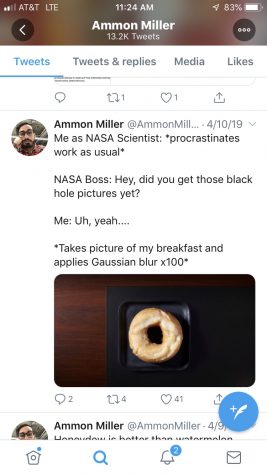 When you look at the fully zoomed-out picture of the black hole, you can see all of the other space matter surrounding the opening and are able to understand the huge breakthrough in science history.
Bouman was quick to point out that she was not solely responsible for the discovery. This was a result of a worldwide collaboration among scientists. According to Bouman, a team of scientists used radio antennas to help take the photograph(nytimes.com).