Winterfest rumors proved false by administrators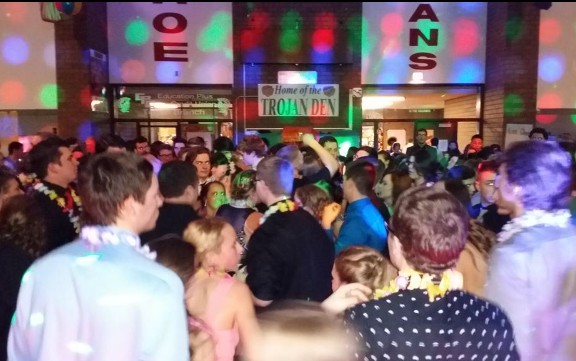 Hang on for a minute...we're trying to find some more stories you might like.
As school dances cause an uproar after the fact, many rumors said to be true have been proven false by administration.
MHS held its annual Winterfest dance this past Saturday. Since then, there have been many rumors about students being video recorded and the way students were dancing being inappropriate.
Although administrators said there was absolutely no recording of the way students were dancing, students were dancing in a public location. "When you're in public, even though we are inside the school, you're still in a public place, you are subject to photos or video anywhere," Deputy Joe Hammond said.
Dancing inappropriately with other students during school dances has been happening for many years at MHS. "This has been happening for a long time and it hasn't been stopped so I think that it's not going to be stopped," junior Kaycee Champion said.
According to the Student/Parent Handbook 2018-19, appropriate dancing is required for all dances. Administrators said that if the dancing is "obscene" the student(s) will be asked to leave the dance. "If students fail to follow the rules in the handbook, then students could be subject to the disciplinary codes," Principal Bill Ferrara said, "for insubordination."
Explicit and sexually graphic music has been played at dances for many years. "The music that was played gets every student to dance like that, so if they didn't want us to dance like that then they shouldn't play that type of music," Champion said.
Some students believe that if the new pop culture music wasn't being played at the dances, students would be less interested in attending.
"I don't think many people would go (to the dance) if that type of music wasn't played," junior Mattie Bodi said.
If there are any suggestions or changes that should be made to improve these annual school dances, changes can be brought up through our Student Council and Leadership Teams.