Apple bug causes uproar in conspiracies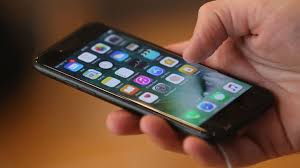 A bug was recently discovered by Apple users regarding new Group FaceTime features in early January. A new update has since been added to fix the bug and the feature has been disabled.
Videos exploiting the bug went viral online around Jan. 29, when Apple users with iOS 12.1 noticed they could hear live audio from someone else's phone, before they answered the call. In other cases, the bug allowed callers to see live video through the Group FaceTime feature if the other person dismissed the call. The Group FaceTime feature was quickly disabled, and a new software update, iOS 12.1.4, was released soon after.
After the update release, an Apple spokesperson stated, "Today's software update fixes the security bug in Group FaceTime. We again apologize to our customers and we thank them for their patience" (CNN Business).
According to Apple Insider, the bug was initially discovered by Arizona teenager Grant Thompson, while using the new Group FaceTime feature to call his friends. His mother reported the bug on Jan.19 by tweeting, emailing, calling, and even faxing Apple, but she never received a response. It was not until the glitch went viral via social media that the Thompson's were contacted. Thompson has since been compensated for reporting the bug by receiving a reward.
The initial shock of the glitch caused a spiral of conspiracies to trend online. Many included the conspiracy that Apple products are recording everything and storing the information, a conspiracy that has been around regarding Apple products for years.
The catalyst for this theory is famous YouTuber Shane Dawson. He shared the video entitled "Investigating Conspiracies with Shane Dawson" with his nearly 21 million subscribers, exploiting the Group FaceTime bug. While Apple has stated via Twitter post that they are not recording and storing information, the conspiracy theory still remains at large.