Patriots come back with a surprising win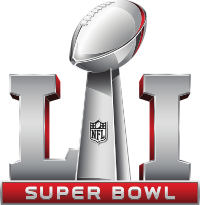 Hang on for a minute...we're trying to find some more stories you might like.
Everyone loves an underdog, but in Super Bowl LI that wasn't the case. Everyone was hopeful and wishing that the Atlanta Falcons could make history and win their first super bowl title. Unfortunately, that wasn't the case.
The first half of the game, the Falcons were in the lead by 21-3. After Lady Gaga's spectacular halftime performance, Tom Brady picked up his act and wanted to overthrow Lady Gaga and make this year's Super Bowl even more memorable.
By the end of the third quarter with the Falcons with a 28-12 lead over the New England Patriots, all seemed that the Falcons would be flying high with this year's title. But five minutes until the end of the fourth quarter, Atlanta's Matt Ryan fumbled and then was picked up by New England's Alan Branch. Then the Patriots scored, making this a one score game.
With less than a minute left and Atlanta still in the lead 28-20, New England's James White punched into the end zone to tie the game. New England's Danny Amendola caught a two-point conversion to complete the Patriot's comeback and tie the game at 28-28 at the end of the fourth quarter, making this the first overtime in all of Super Bowl history.
The point that ended it all was in the second down and Brady handed off to running back James White for the deciding touchdown.
The Patriots were down 28-3 from the start of the third quarter but trailed back making this the largest comeback in Super Bowl history and stunned the whole country. The Patriots claimed its fifth championship and left Atlanta flying solo. The ending score was 34-28 for the New England Patriots.