Obama says farewell to his presidency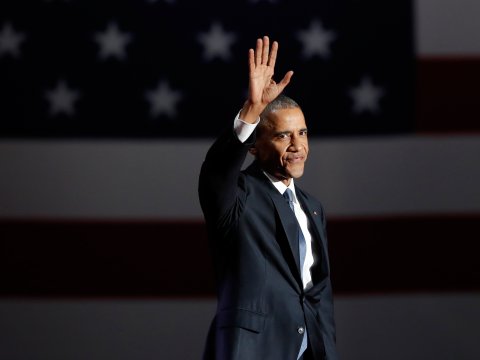 Hang on for a minute...we're trying to find some more stories you might like.
On Tuesday night, Jan. 10, President Barack Obama gave his Farewell Address from McCormick Place in Chicago to the United States citizens.
The Farewell Address, which marks the near end of his term as the 44th president of the United States, is the final formal speech that Obama will make to the nation as their leader. On Jan. 20 Obama's term ended officially when Donald Trump took office.
Obama gave the speech in the city of Chicago, the same place that he launched his presidential campaign from nearly a decade ago. During the speech, Obama maintained that he was grateful for the American people, thanking them for their kindness towards him over the last eight years.
"You have made me a better president. You have made me a better man," Obama said.
Obama then mentioned the progress that was accomplished during his term as president. He mentioned several of the nation's big wins, including the Affordable Care Act (also known as Obamacare), the continuing growth of the economy, and the establishment of nationwide marriage equality.
"You were the change," Obama said, telling the people that the progress would have been impossible without them.
"But we're not where we need to be. And all of us have more work to do," Obama said, speaking of future progress on which needs to be the focus.
Obama also made sure to include warnings on the main issues that need to be improved upon, including race, gender, and general inequality issues throughout society.
Despite his warnings, Obama ended his speech on a positive note, continuously thanking both the nation and several of his close friends for their work during past eight years for which he led the nation.
"Yes we can. Yes we did," Obama said as he concluded the speech.