Homecoming DJ: Hit or Miss?
Students critique this year's spinmaster choice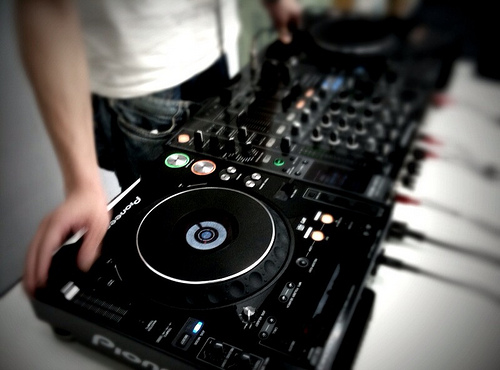 Hang on for a minute...we're trying to find some more stories you might like.
With every homecoming, brings a lot of decisions to be made. What dress to wear, what date to take, but most importantly… What DJ to hire. The DJ is the most critical part to everyone's homecoming experience. It sets the mood of the room, which can highly affect how the students experiences are.
This year, student council hired Heartbreaker Studios. A company that featured old school tunes, lighting and two video projection screens.
But the fancy lighting and videos seemed not enough for seniors who have danced their way through numerous DJ's throughout their high school years.
Senior Chad Verran said " He's your classic off the wall dude with a MacBook that tries to do new things with remixes but it just doesn't work out." "He didn't kill the vibe, but he didn't do a very good job of improving it," Verran added.
According to Matt Huntoon, a senior and member of the student council board, "I would have changed the DJ, he was awful."
Although a lot of students disagreed with the new DJ, some students really enjoyed the special effects.
On the contrary, senior Nick Schmidt, prefered this year's DJ over the previous years. "I prefered this DJ over ChaChi (previous DJ) just because of the offer like the lights… I think he could have played more well-known songs but he was still decent," Schmidt said.
Overall , hiring a new DJ is either a hit or a miss but homecoming is fun none the less.