Jalen Johnson – Ferris State University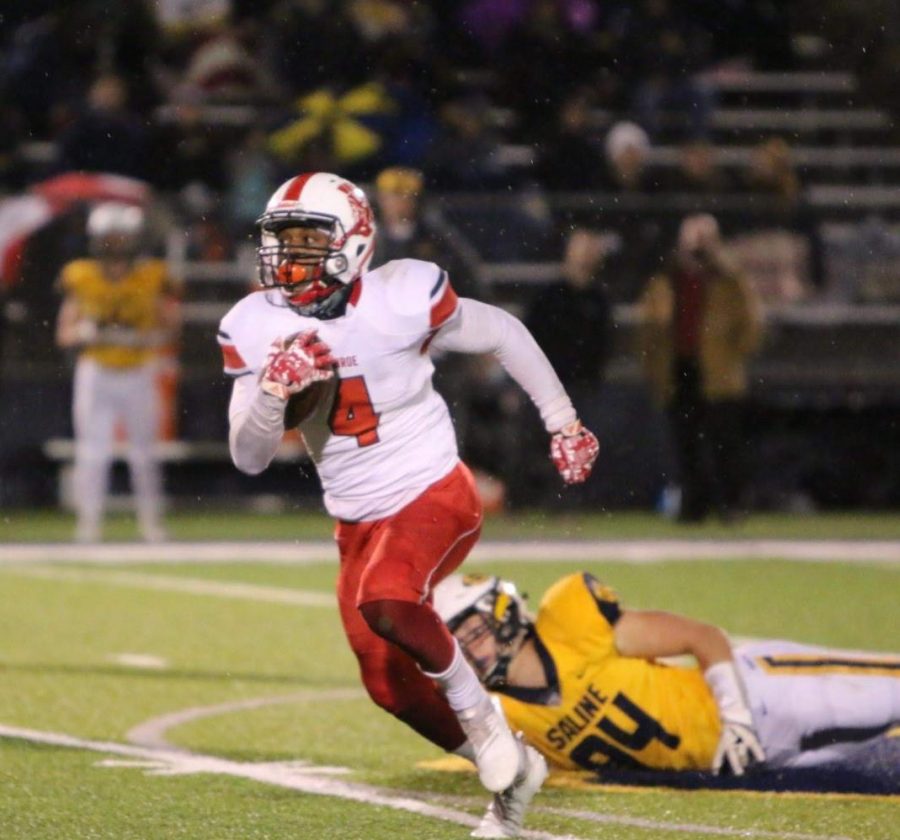 Senior Jalen Johnson signed to Ferris State University on Feb. 11. Johnson will continue playing football in college at Ferris State University. Johnson is majoring in accounting.
He was offered a spot with FSU in November, and he said Ferris was the perfect choice for him.
"Ferris is a good school for both academics and football. They had offered me a full scholarship and no other college could beat that," Johnson said.
Johnson said his dream is to play in the NFL.
"If the football dream doesn't work out im going to school to become  an accountant, but I plan to go into the NFL." Johnson said.